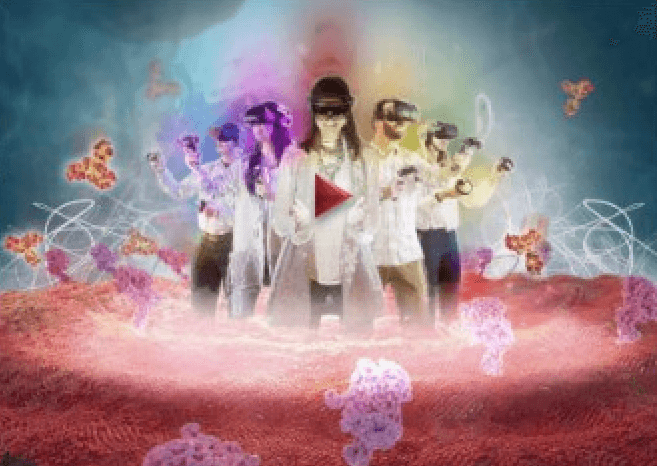 eLearning
eLEARNING

Here at Tipping Point Media, we pride ourselves on our award-winning, experiential eLearning solutions. Didactic forms of online training, like PDFs that have you "click next" until you reach the end, are unengaging and don't maximize your learners' time. Our philosophy for eLearning is to create small, interactive modules that reinforce knowledge over time, keeping learners engaged and building retention.
HOW IT WORKS

TPM eLearning can be accessed from most smartphones, tablets, and desktop browsers.
During the eLearning module, users will be asked to interact, watch videos, and answer knowledge check questions, ensuring they stay engaged and are utilizing the information as they learn it.
eLearning can also serve as a knowledge test, checking to ensure users can use the information they've gained before they receive their final score and certification (if any).
After the course is complete, TPM eLearning modules can be built to tie into your learning management system (or our CAMPUS, if you have one). Easily track which of your learners have completed the training and with what scores.
SEE THE POTENTIAL
Strong Instructional Design.

We have a team of instructional designers that are masters of creating digital learning materials that optimize a learner's time and maximize their learning capabilities.

Interactive and Engaging.

With TPM eLearning modules, you don't simply "click next." eLearning can take advantage of a number of engaging and interactive elements, such as videos, patient perspectives, medical animations and illustrations, or step-by-step instructions for a procedure or device usage.

Self-Guided or Instructor-Led.

eLearning modules can be designed to be self-guided using narration, video recordings, or digital avatars. They can also be instructor-led as part of a larger online course.

Knowledge Tests.

eLearning modules can be used for training purposes or serve as a knowledge test to check a learner's progress before they progress through the course or print any completion documents or certificates. These can be presented as a question-and-answer quiz or as a gamified element, such as a knowledge scavenger hunt.