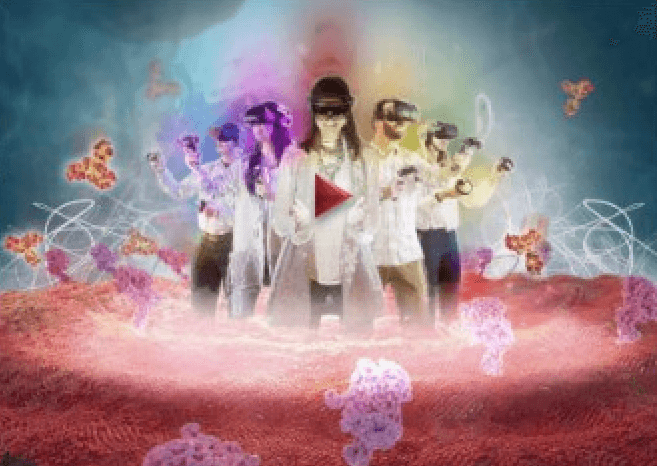 GAMIFICATION
Gamification
Gamification is the art and science of adding elements commonly associated with video games—such as high scores, achievements, leaderboards, and more—into educational and self-help tools. These gamified elements are proven to increase engagement with experiences and drive retention as audiences are motivated to obtain medals and achieve high scores.
HOW IT WORKS
We design a "gamified" learning experience based around your objectives and goals. Examples include:
OBJECTIVE
GAMIFICATION ELEMENT
Increase "in the moment" retention and ability to access information
Use timed quizzes and "where to find this information" knowledge checks to train learners' recall ability.
Reward faster times and higher accuracy with points to challenge learners to score high and climb leaderboards.
Build team camaraderie by fostering a friendly, yet competitive environment
Host a leaderboard on your LMS and let teams or individual learners compete for a high score, all while training their skills.
Use online multiplayer as a way for learners to connect, even across large distances.
Team-based exercises encourage learners to work together to achieve their goals.
Reward learners and encourage them to complete training courses
Making use of achievements (medals, trophies, etc.) can drive learners to complete more tasks and participate in more training-focused activities.
Increase learner morale and engagement with the training materials
Creating "fun" gamification activities help to hold learners' attention while they review key messaging.
Gamified learning can easily be broken up between learning elements (like quizzes and lectures) and non-learning elements (like 'shoot-em-up' mini games, puzzles, or team retreat activities) to give learners breaks and help relieve stress.
SEE SOME EXAMPLES
Escape Room.

In Tipping Point Media's VR Escape Room, teams of four participate in a virtual 'escape the room' challenge that tasks them with making their way through a malfunctioning ship on their way inside the human body to cure a patient. The Escape Room seamlessly blends team-building activities like color/pattern matching and word puzzles with content-focused knowledge checks to create an experience that incentivizes quick recall of key messaging while also providing a fun experience for learners.

Scavenger Hunt.

In a TPM Prescribing Information Scavenger Hunt, learners move through a hospital, discussing prescribing information data points and details with a variety of doctors, each one inquiring about a specific area. Learners not only need the ability to recall the PI information, but the scavenger hunt also asks them to recite where in the PI certain points of information are located. This not only tests the learners' recall, but also their knowledge of the PI and how to use it more effectively in conversations. As the learners progress through the hospital, a progress bar fills up to track how well they're doing.

Flash Cards.

With gamified flash cards, learners can customize their training and review experience. Questions are broken up into sections—such as clinical data, prognostic indicators, and course of treatment—which learners can turn on or off based on their comfort level with that material. Once their categories are selected, the program generates a series of rapid-fire multiple-choice questions. At the end of the session, learners receive a final score per category and can review their responses to see if their answers were correct, incorrect, or flagged "unsure".

Puzzle and Time-Attack Challenges.

We've developed several gamified learning solutions for clients that combine learning and fun in a way that keeps learners engaged. Instructional sections, where learners are given key messaging through animations and narration, are paired with activities that are tied to the materials. The activities give learners a much-needed break after consuming a dense amount of information, and these elements can include things like timers and puzzle elements to continue testing learners' knowledge and recall speeds even after the lesson is over.