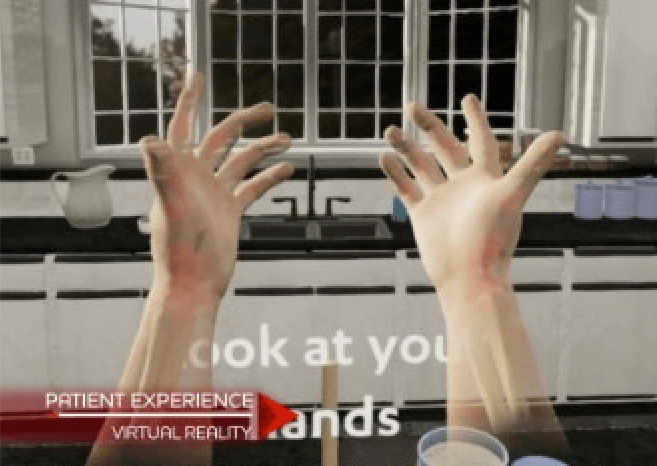 Virtual Reality
VIRTUAL REALITY

Virtual reality (VR for short) embodies TPM's philosophy on experiential learning. Instead of flat videos, PDFs, and textbooks, users can engage with your content in an interactive, immersive, 360-degree experience. Virtual reality engages the brain on every level—visual, auditory, tactile, and kinesthetic—to create the ultimate learning experience that is scientifically proven to leave a greater impact and fuel retention.
HOW IT WORKS

Put on your virtual reality device. Tipping Point Media is a certified Oculus Independent Service Vendor (ISV) and can assist with getting you and your team outfitted with Oculus devices that are pre-loaded with everything you'll need to get started.

No VR headset? No problem! Many of our virtual reality solutions can be fitted to function on smartphones, tablets, and desktop browsers.

Get immersed! If you have controllers handy, you'll be able to interact with your environment. Visual, auditory, and tactile elements will work together to immerse you in new environments and expose you to new perspectives. Don't forget to look around for a 360-degree view of your learning experience.
SEE THE POTENTIAL
Proven Effects on Learning.

Study after study shows that people who use virtual reality technology to train make less mistakes, perform tasks faster, and have stronger, longer-lasting memory of what they learned. Marketing events that provide virtual reality experiences to customers report longer engagement times and stronger emotional connections than 2D video and even non-interactive 360-degree video.

Emotional Connection.

Virtual reality can show users unique perspectives that are otherwise impossible to experience. Send your users inside of the human body for a first-hand look at mechanisms of disease and how organs are affected by certain illnesses. Use VR's unique multisensory capabilities to recreate symptom progression and show patients struggling with day-to-day life due to things like migraines, vision failure, or arthritis. These vivid experiences leave a lasting impact, which inspires learners to do more to care for patients and drive innovation in their fields.

Gamify Your Learning.

Virtual reality is well-known as a gaming platform, but people don't tend to know about the benefits of gamifying a learning experience. Making a learning experience fun helps to keep your learners engaged and challenging them to recall the material for points drives them to study more and learn more as they compete for leaderboard spots.

Simulation.

Virtual reality can provide powerful 'learn by doing' training that normally requires in-person field training to obtain. We can create simulations of procedures and medical devices that require learners to physically perform the steps, giving them a multisensory learning experience that can't be matched by PDFs and videos.